FoH Eye-See Project Director's Background: Through most of her childhood Ntambo had no clear picture of what the world really looked like. She struggled to see due to poor eyesight until the day she was taken to a clinic in Blantyre, Malawi. It was at this meager clinic that she was given her first pair of eyeglasses; this simple gift changed her life. The cause of Ntambo's impaired vision was glaucoma – a progressive degenerative eye disease which affects the optic nerve.

The goals of the FoH Eye-See Project are to:
Promote eye health and prevent vision loss through early diagnosis and treatment measures
To improve the health and lives of people with vision loss by preventing complications, disabilities, and derived burdens of compromised vision
To reduce vision and eye health related disparities through vision health education and other public health awareness campaigns and initiatives
Our particular area of focus is on addressing glaucoma. Treating glaucoma early is important to prevent blindness, and therefore, our efforts focus on locations where there is a high prevalence of Glaucoma.
Eye-See ~ 3 K Children ~ FY 2016 Campaign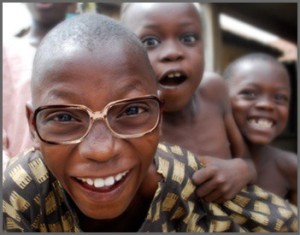 The goal for this year's program schedule is to generate enough funding to target 3,000 kids in fiscal year 2016 (in Zambia, Malawi, and Kenya) with on-campus eye screening and testing, and funding for their eye treatment.
CLICK HERE TO SUPPORT THIS CAUSE.
For more information on Ntambo's Eye-See Project work please visit: FOH EYE-SEE PROJECT .