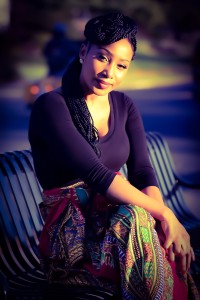 Ntambo was born and raised in Malawi, Africa. She relocated to the United States in her teens. She became a worship leader in her local church in Indiana where she served for eight years before relocating to Maryland.

She joined a non profit faith based organization called Face of Harvest as Director of Music in 2011. She later became the director of FoH Eye See Project in 2013. A project very dear to her heart because she was diagnosed with glaucoma and was told she would go blind that same year. The Eye See Project raises awareness for glaucoma and other eye ailments that have affected mostly undeveloped countries. Ntambo has used music as a platform to bring awareness to the disease that silently steals sight, yet is very preventable. The project has to date been able to bring free eye tests and glasses to over 1300 people both in Africa and the Middle East.

Ntambo has released two projects. Eternity which was released in 2007 and Closer released in 2015. She is the founder of the International Night of Worship ~ a night of pure worship and prayer with worshipers from across the globe; hundreds of people attend each year. She is currently getting ready for a live recording.